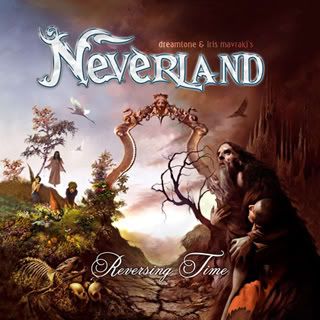 Grupo: Neverland
País: Turquía - Grecia
Género: Power/Symphonic/Progressive Metal
Fecha del álbum: 2008
01. Shooting Star
02. To loose the Sun
03. Mankind is a Lie
04. Everlasting Tranquility
05. Reversing Time
06. Black Water
07. Mountain of Judgement
08. Mountain of Joy
09. Wolrd beyond there Walls
10. Transcending Miracle






Opinión personal:

Neverland es un grupo a tener en cuenta proximamente, es un experimento formado por el cantante Iris Makravi y el grupo progresivo Dreamtone, que con unos cuantos arreglos orquestales y combinando una voz femenina con una masculina ha quedado estupendamente. Se nota el toque progresivo de Dreamtone, y cuenta con excelentes colaboraciones como Hansi Kursch (Blind Guardian) o Ed Roberts (Evergrey), ''Reversing Time'' es un tema que alimenta el espíritu mientras que ''Black Water'' es un tema pesado y épico que logra deprimirte con su ambiente trágico, en ''Mountain of Joy'' el guitarrista se sale con su espectacular sólo dando paso a ''World Beyonf These Walls'', un tema donde el cantante de Evergrey, Ed Roberts, se deja la piel en la canción. Muy recomendado para los amantes del sinfónico.