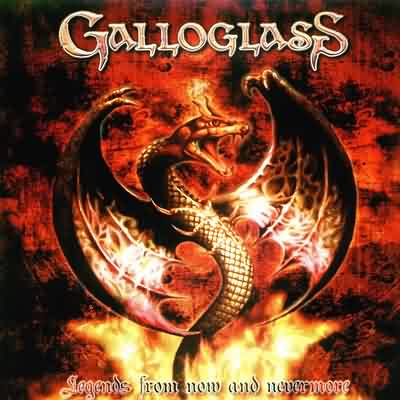 Nombre:
Legends from Now and Nevermore
Banda:
Galloglass
Lírica:
Batallas épicas, Edad Media...
País:
Alemania
Género:
Power Metal
Opinión personal:
La formación alemana ''Galloglass'' debuta con este disco ''Legends from Now and Nevermore'', su estilo se podría catalogar como Power Épico, influenciado claramente por Helloween. Una base bien planteada y ejecutada, ritmo y melodías excelentes hacen de este disco muy grande. Es innegable que el power melódico que practican es tan brillante como trillado y fotocopiado, pero afortunadamente tienen algunos detalles en los que, sin ser nada novedoso, han acertado plenamente. La única innovación que presentan es que no tienen arreglos orquestales, sino que utilizan instrumentos clásicos de verdad, como el violín o el chelo. Otro tanto a favor es la gran voz de Karsten Frank, que sin ser calcada recuerda a la del gran Olaf Hayer (ex Treasure Seeker y Luca Turilli). Guerreros, dragones, batallas... un disco excelente que no defraudará a ningún amante del Power.
1.Dragons Revenge 05:32
2.Ancient Times 04:46
3.A Wintertale 05:33
4.Remember the Fire 05:35
5.Legends from Now and Nevermore 04:33
DESCARGAR
6.The Conjuring 04:47
7.Eye to Eye 04:19
8.Crusade of the Damned 05:35
9.The Quest 04:25
10.The Last Stand 05:26